Main content starts here, tab to start navigating
Executive Chef - Ryan Braden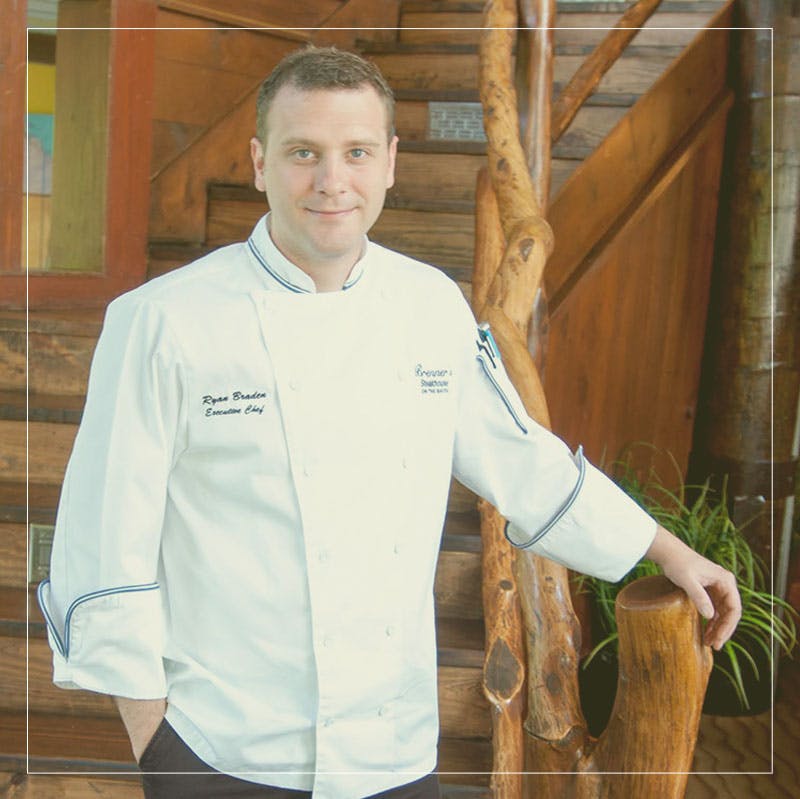 Executive Chef Ryan Braden is no stranger in the kitchen of fine-dining restaurants. From his humble beginnings as a part-time cook at a Beaumont café and at home, Chef Ryan has carried with him a zeal for learning. When cooking ramen got old, Chef Ryan began to experiment with new recipes and different techniques and found he was enchanted with the art of cooking. After culinary school he continued to hone his skills from Houston to New York and back again, studying under world-renowned Chefs, until finally landing at Brenner's on the Bayou. In the 10 years that Brenner's has been Chef Ryan's home, he has worked his way from Sous Chef to award-winning Executive Chef. Though he is classically trained, both he and his recipes are deeply influenced by his Southern roots.
More about Us
While paying homage to some of the original Brenner's favorites, Brenner's on the Bayou hosts its own unique menu, wine list, and unforgettable backdrops. With our impeccable cuisine, an inviting atmosphere and personalized service, it will be an experience to remember.
Who we are
Taste Our Menu
Delight in our tender steaks and succulent seafood, while you toast from our award-winning wine list. Some of the favorites include Crunchy German Potatoes, Homemade Roquefort Salad Dressing, and the incomparable Apple Strudel.
View the Menus