Wine Fest - Fall 2022
Brenner's on the Bayou Wine Fest
Bring your love of wine & best Pink fashion to our

Drink for Pink Wine Fest

this Fall!
Saturday, October 15, 2022
2PM - 5PM
Tickets are selling fast! WINE not get yours today?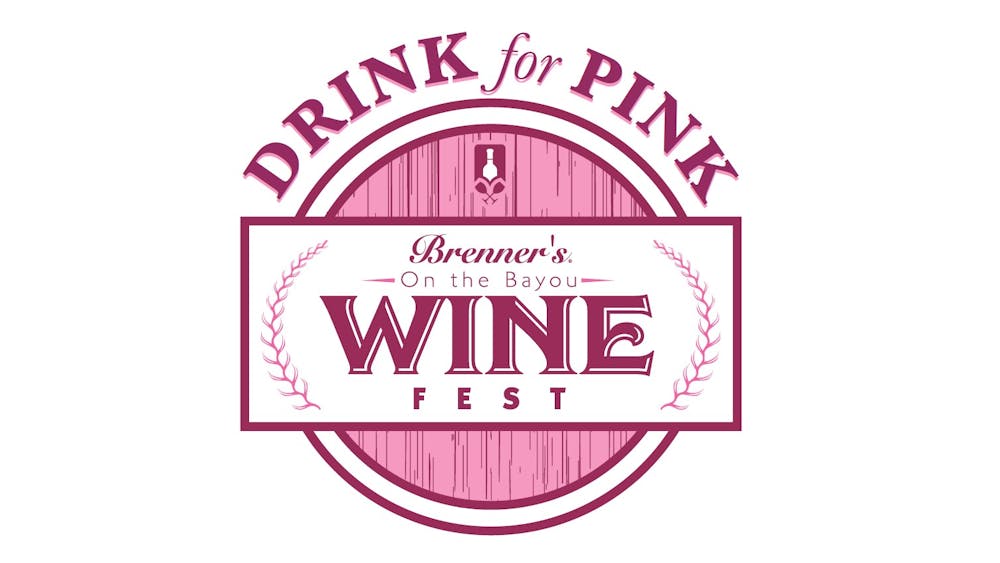 $150 Wine Fest Experience
$250 Exclusive VIP Experiences

(per person. price does not include tax)
OUR WINES
Brenner's on the Bayou will host its annual Fall Wine Fest Saturday, October 15, providing Houstonians the opportunity to sample a wide variety of award-winning wines. Featuring 6 elite wineries Learn More
CUISINE
Featuring food from 5 of Houston's best restaurants: King Ranch Texas Kitchen, Grotto Downtown, Willie G's, Cadillac Bar & Brenner's on the Bayou Learn More
ENTERTAINMENT
Featuring eclectic wines, delicious chef-crafted bites, live music and much more along the picturesque Buffalo Bayou, the Wine Fest is the perfect way to celebrate the taste of the grape in one of Houston's most scenic settings! Learn More
ADMISSION
Limited tickets are available, so get yours today! Event is held rain or shine. Must be 21 years of age and present valid ID. NO children will be allowed to enter.
*Outdoor Event. Price does not include tax. No refunds