Main content starts here, tab to start navigating
Executive Chef - Lance Criswell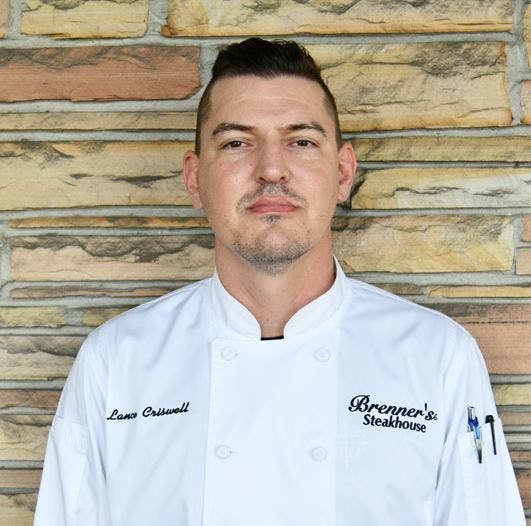 Chef Lance Criswell was born in Galveston where he eventually attended the Art Institute of Houston for Culinary. Throughout his culinary journey, he's always chased a learning environment. The range of environments and kitchens he's worked in all have posed different challenges. Of his previous employers, he's worked in a large restaurant, a private club, and 500 room resort. Now, he's taking on Brenner's Steakhouse.
More about Us
The rustic, yet elegant steak and seafood restaurant boasts a cozy bar area, wine cellar and spacious patio. Enjoy our delicious food and personalized service in a warm inviting atmosphere.
Who we are
Taste Our Menu
Delight in our tender steaks and succulent seafood, while you toast from our award-winning wine list.
View the Menus