Main content starts here, tab to start navigating
Executive Chef - Sean Hochstein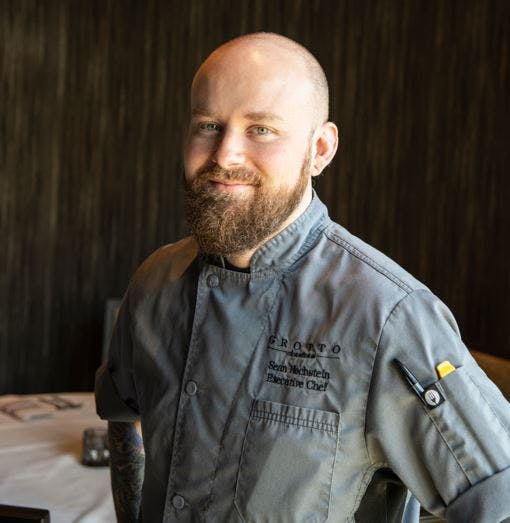 A native Texan with a passion for all things fresh and local, Chef Hochstein brings 15 plus years of culinary excellence to Brenner's Steakhouse. Raised in Sugar Land, Texas, he developed a passion for the culinary arts while working as a 15-year old pizza slinger. After high school, he moved to New York City to refine his culinary abilities at the French Culinary Institute. Determined to gain valuable experience and make the most of his time in the Big Apple, he found his way into a Michelin-star kitchen where he worked for free, five days a week, for six months. After culinary school, Chef Hochstein moved to Telluride, Colorado where he began honing his culinary skills working as a line cook at Allred's Restaurant before returning to his hometown in 2005. His career eventually led him to a slew of Sous Chef positions in Houston before becoming the Executive Chef position at Grotto Downtown and now Brenner's Steakhouse.
More about Us
The rustic, yet elegant steak and seafood restaurant boasts a cozy bar area, wine cellar and spacious patio. Enjoy our delicious food and personalized service in a warm inviting atmosphere.
Who we are
Taste Our Menu
Delight in our tender steaks and succulent seafood, while you toast from our award-winning wine list.
View the Menus